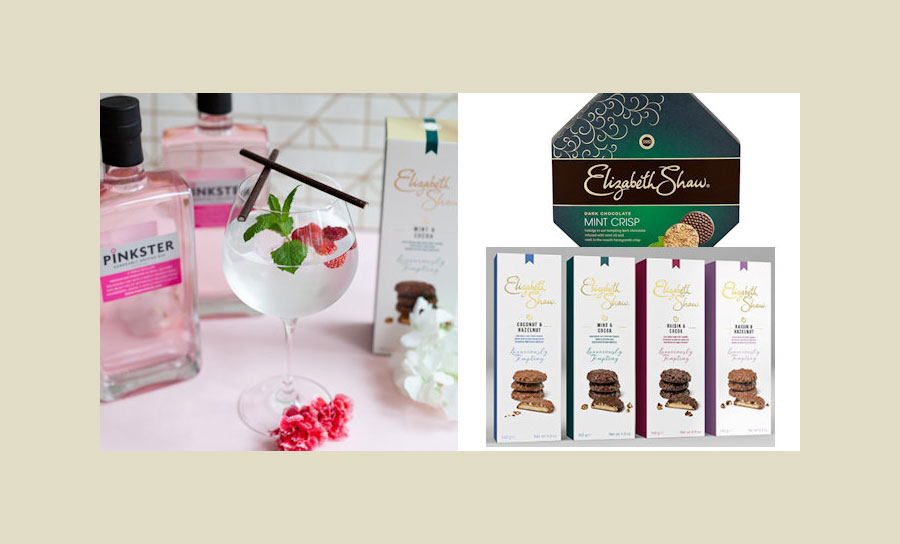 World Chocolate Day and Pinkster Gin - Saturday July 7th
Pinkster Gin traditionally uses a sprig of mint to complement its raspberry flavour profile, which is where Elizabeth Shaw comes in; known for their Mint Chocolates, the Mint Chocolate Flutes pair with the cocktail, as well as acting as an edible stirrer to finish the cocktail.
The Pinkster Gin Perfect Serve:
Ingredients:
50 ml Pinkster Gin
Fever-Tree tonic
Method:
Build in an ice filled glass. Stir together with an Elizabeth Shaw Mint Chocolate Flute.
Garnish:
A raspberry and a sprig of fresh mint.
The Elizabeth Shaw Mint Chocolate Flutes are available from Sainsburys, Waitrose, and Ocado for £2.50. The flutes are also available in Cappuccino, Amaretto, Orange, and Lemon.
For straight up chocolate, there's also Elizabeth Shaw Crisp; chocolate combined with melt in the mouth honeycomb crisp in mint, orange and salted caramel. Available from Asda, Sainsbury's and Tesco for £3.50 perfect for sharing.
There's also Elizabeth Shaw's newest launch; indulgent chocolate biscuits. Available in four flavours; Coconut and Hazelnut Raisin and Hazelnut, Raisin and Cocoa, Mint and Cocoa. Find them at Sainsburys and Tesco for £1.75