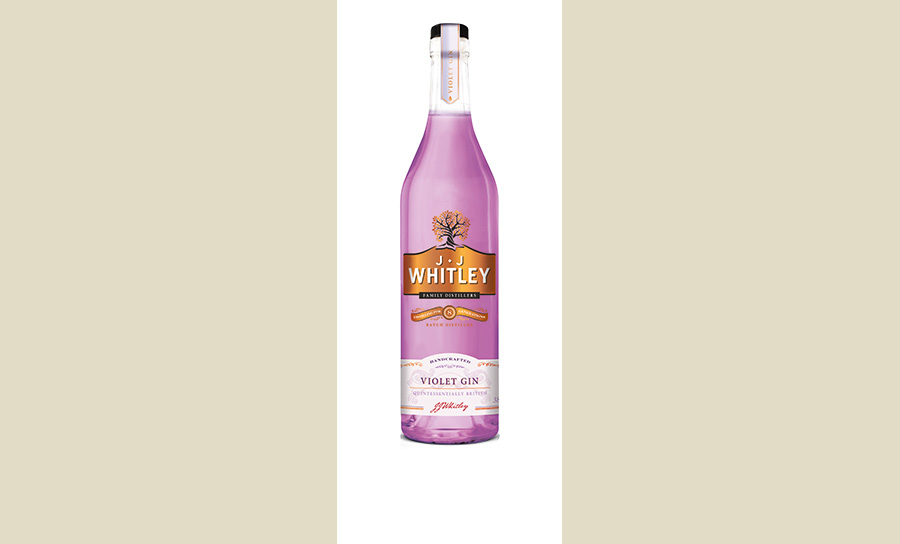 J.J Whitley Violet Gin to launch on World Gin Day at Polo in the Park, Saturday 9 June
With its stunning purple colour and delicate violet flavour, newly launched J.J Whitley Gin is set to take the gin scene by storm.
J.J. Whitley Violet Gin has been created with a blend of eight botanicals including juniper, angelica root, coriander and liquorice, all complemented by a natural burst of flavor from the quintessentially English country garden flower - the violet.
This light purple gin not only looks fantastic in the glass and on the shelf, but also has a smooth and refined fragrance with a light delicate taste of violet that is rounded off with a subtle sweetness and soft scents of juniper.
.J Whitley Violet Gin brand manager, Adam Georgiou said: "Pink gin is currently a big trend for lots of different reasons, not least because its Instagrammable. With the launch of our new violet flavour, gin lovers are set to enjoy a beautiful light purple coloured gin with an amazing flavour, which will add an elegant twist to your G&T - and that the internet will go wild for."
New J.J Whitley Violet Gin will officially be launched on World Gin Day (Saturday 9 June 2018) during the Chestersons Polo in the Park event at Hurlingham Park, London, alongside Boadicea de Victorius' new violet bottle fragrance, Fortitude, which celebrates 100 years of votes for women.
Perfect for gin aficionados, J.J. Whitley Violet Gin is the latest addition to this range of spirits inspired by the British Countryside, which also includes J.J Whitley Elderflower Gin, J.J Whitley Nettle Gin, J.J Whitley London Dry Gin, J.J Whitley Rhubarb Vodka and J.J Whitley Potato Vodka.
Rich in heritage, the J.J. Whitley range is named after the Whitley family of distillers, who began distilling in rural Cheshire in 1762 and the latest generation of the family Johnny Neill, is responsible for the premium and established Whitley Neill Gin.
J.J. Whitley Violet Gin is available in bars across the UK and for £18 (70cl) from online retailers such as www.mastersofmalt.com