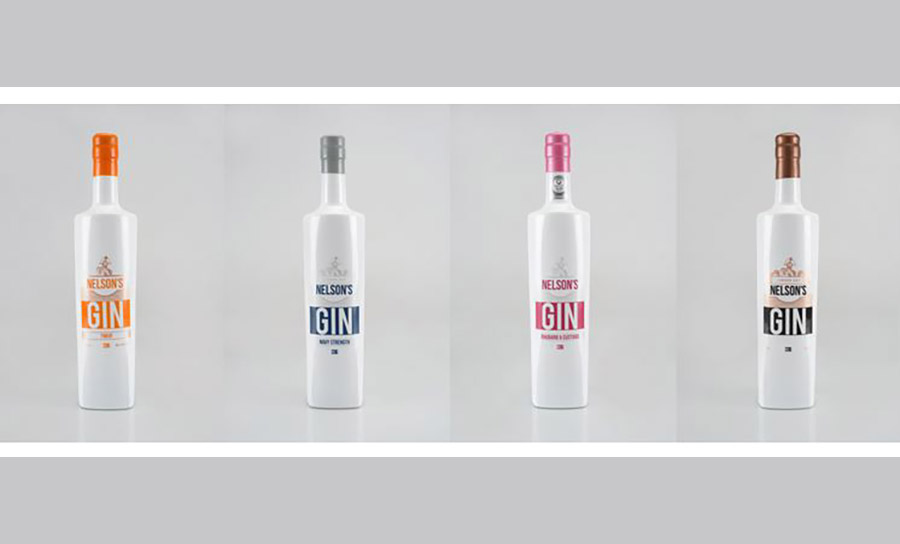 Staffordshire Gin Distillery wins deal with award-winning exporter Sovereign Beverage Company.
Nelson's Gin Distillery, based in Uttoxeter, Staffordshire, are thrilled to announce their partnership with Sovereign Beverage Company, set to drive the brand sales worldwide. - www.nelsonsgin.co.uk
Sales Director at Nelson's Gin, Greg Kimber said of the agreement "with the distillery hitting its 3rd year and seeing the huge growth we have had in sales, taking Nelson's Gin international was the natural next step. We are really excited about working with Sovereign and know that they can see the enormous potential in our products."
Sovereign Beverage Company, based in Blackburn, Lancashire will be driving the global distribution of the core range at Nelson's Gin, including the flagship No. 7, Navy Strength, the award-winning Rhubarb and Custard. The deal will also showcase the export of the distillery's newest product; the world's first (and currently only) Timur Gin.
Morgan Holden, Operations Director at Sovereign Beverage Company, said: "we're very pleased to be representing this artisan distillery which has shown such significant development since its inception in 2016. We anticipate a particular interest in the Rhubarb and Custard which won a Silver Outstanding award at the recent International Wine & Spirit Competition. We've already begun negotiations for the first sale, so we're really looking forward to taking the Nelson's Gin brand far and wide."
Nelson's Gin was launched in 2016 by ex-chef Neil Harrison. The Distillery is based in Uttoxeter, Staffordshire, not far from the border with Derbyshire. The company offers a range of gins at different strengths, including Navy Strength (57%), No. 7 (42.5%), Rhubarb and Custard (41%), and Timur (41%). Gin prices start at £40 per 70cl bottle.