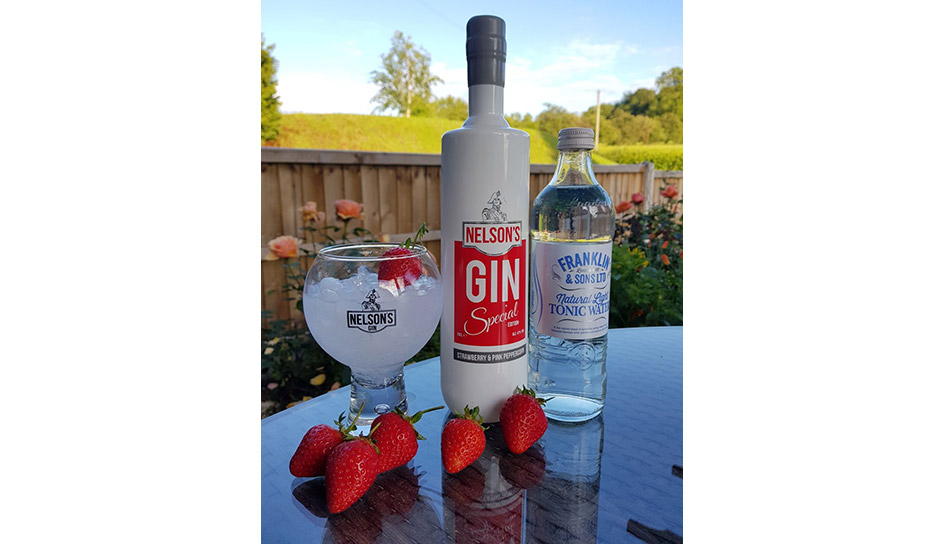 It's an Ace today for Nelson's Distillery as they serve up their latest gin - the limited edition Strawberry & Pink Peppercorn. Created at the Staffordshire distillery by Master Distiller Neil Harrison, he has said the Special Edition offers a "subtle taste of strawberry with a slightly peppery finish complemented by Nelsons signature blend of 27 botanicals", the perfect accompaniment to a chilled tonic and some exciting tennis. Neil went on to add "the inspiration for a strawberry flavoured summer gin came from Wimbledon, one of the world's sporting highlights. The distinct flavour of the gin makes it ideal for use in a range of cocktails or as it comes in a frosted glass over ice".
Bottled at 41% abv, the limited run of only 500 bottles is expected to be popular with both gin lovers and those wishing to treat themselves to something special this summer. The gin is now available to purchase online from https://nelsonsdistillery.co.uk/nelsons-shop/ and retails at £40.00 for a 70cl bottle.?
The distillery produces six varieties of gin and two varieties of rum which are distributed globally as well as through UK stockists including Waitrose, Harrods, Majestic Wine plus many independents. First port of call for purchase is the Nelson's shop online, which currently offers 10% off the original Nelson's London Dry Gin. https://nelsonsdistillery.co.uk/product/nelsons-gin-70cl/?