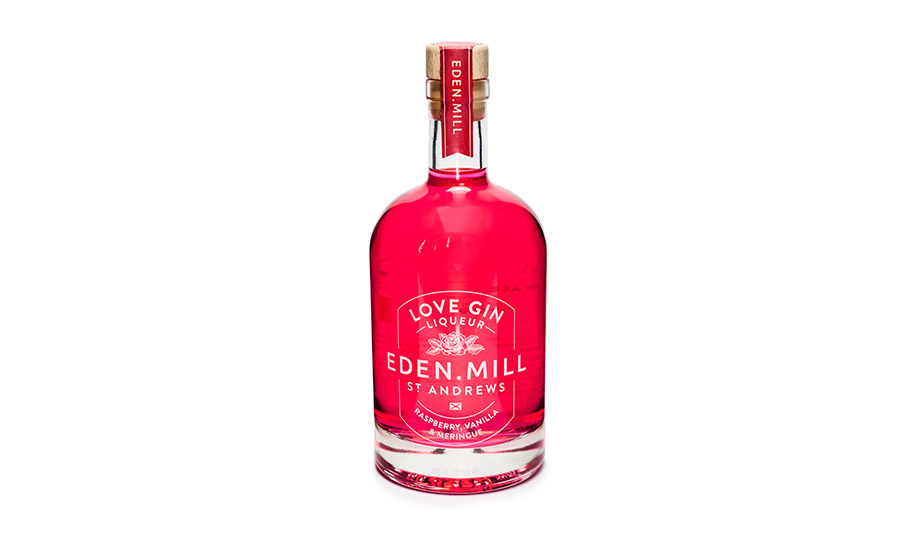 Eden Mill, the popular Scottish gin and whisky distiller, has today (Thursday 31st January) announced the release of its brand-new Love Gin Liqueur - just in time for Valentine's Day.
The liqueur is first in the new Love Gin Liqueur range and is recognised by its bright fuchsia colouring that comes from a combination of Madagascan Vanilla, Croatian juniper, goji berry, rose petal and Scottish raspberry.
The amalgamation of distinct aromas creates a complex and decadent flavour profile evocative of Turkish delight and premium raspberry ripple ice cream.
The liqueur is presented in a glossed red carton, embellished with subtle roses that highlight the sweet, fragrant notes of the liqueur.
Paul Miller, Co-Founder of Eden Mill, said, "We are excited to release our new Love Gin Liqueur and believe it will be a bottle that customers can enjoy all year round - not just at Valentine's Day.
"This versatile liqueur can be enjoyed neat, or over ice served with premium tonic and is the perfect addition to any gin lovers gantry."
Eden Mill's Love Gin Liqueur delivers a sweet and creamy taste over a soft backdrop of vanilla. On the nose, customers will be familiar with the sweet scent of raspberry syrup. Finishing, the liqueur leaves a lingering sweetness, with the vanilla fading to reveal berry fruit and aromatic floral notes.
The liqueur retailing at £18 (50cl, 20% ABV), is available to purchase online via the Eden Mill website, as well as leading independent and specialist retailers on the on trade including Sainsbury's, Asda and Aldi. A 70cl bottle is available on the off trade.