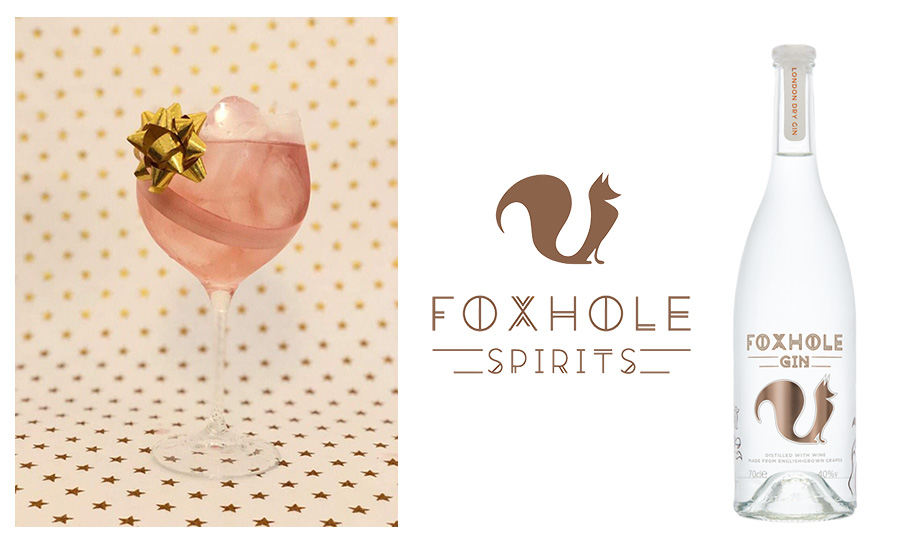 Impress your guests this Christmas with a sparklingly simple, gin based cocktail, created by Foxhole Spirts to showcase its award winning and perfectly balanced Foxhole Gin.
The 'Festive Fox' is a fizzing Copa of refreshing deliciousness with a playful pink hue - perfect for parties or as an aperitif. With the right balance of sweet and sour and a hint of decadence, the Festive Fox is an artful and easy way to entertain.
Ingredients:
35ml Foxhole Gin
25ml Rose Vermouth
Tonic Water
Rhubarb Garnish

Method:
Fill a Copa glass with a generous helping of ice and the Foxhole Gin.
Then add the Rose Vermouth and top up with a light tonic water. Finish with a Rhubarb ribbon swirl garnish for a pinch of sweetness that brings out the complex flavours of the gin.
Foxhole Gin was launched in 2016, the first gin to be distilled with wine made from English grapes. Founders of Foxhole Spirits, Sam Linter and James Oag-Cooper, created the spirit after pursuing their passion for sustainability and utilising winemaking by-products. Their signature gin reflects the characteristics and flavours of the English countryside. Alongside the grapes, this premium London Dry Gin is also infused with juniper, coriander, angelica root, orris root, liquorice root, bitter orange, fresh lemon zest, grapefruit zest, angelica seed and diluted with natural spring water.